fibroLIFE©​: MesheaCrysup.com
minimizing "fibro"--MAXIMIZING "LIFE"
​featuring Meshea's blog: LIVING a fibroLIFE©
fibroLIFE©​ was founded by Meshea Crysup to serve as the umbrella under which to address all things related to LIVING with and in spite of Fibromyalgia.fibroLIFE© is not a another support group.
It is a LIFE-style approach which places the emphasis on LIFE rather than fibromyalgia.
It is a mindset of POSITIVITY rather than negativity.
It is FOCUSING on what you can do rather than what you cannot.
​​​It is actively CHOOSING one's options rather than passively accepting whatever happens.
​​It is EMBRACING what is possible rather than settling for just whatever.
​It is CONTINUING to dream dreams and set goals in spite of having fibromyalgia.
It is CELEBRATING what you have rather than continuing to mourn what you have lost.
It is REALIZING that everyone faces LIFE obstacles: ours just happens to be Fibromyalgia.
It is LIVING rather than merely existing.
​
fibroLIFE
©
is LIVING with and in spite of Fibromyalgia!
​ minimizing fibro--MAXIMIZING "LIFE"
Powered by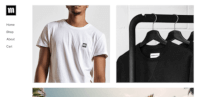 Create your own unique website with customizable templates.