​Given the current opioid hysteria, now, even more than ever, we need to be well versed and informed when we are asked about or discuss chronic pain. Enter new fibroVOICE: Kimberly Hayes. Her article serves as a great introduction to or review of non-medicinal coping techniques. We do sometimes forget the basics, especially when we are afraid--and there is no doubt the current atmosphere is treacherous for those of us who require pain medication. Explaining chronic pain in a way that others understand can be frustrating. Also, we sometimes "know" coping mechanisms we are using but are not quite sure how to articulate them to others. Whether you are just beginning your chronic pain journey and are looking for tips or if you have been at it a long time and just need a clear, concise, and non-emotional way to discuss it, Kimberly's article will serve you well. ~Meshea Crysup, fibroLIFE

---

Managing Chronic Pain: Tips Beyond Painkillers
by Kimberly HayesWhat is Chronic Pain?

Sore muscles and aches are nothing out of the ordinary, but when that pain lasts longer than six months and it affects your ability to live a normal life, it is re-categorized as

chronic pain

. Chronic pain affects some

100 million Americans

and it is the most common cause of long-term disability. Left untreated and unmanaged, chronic pain can make it almost impossible for a person to continue living a fulfilling life. Beyond the physical symptoms, those with chronic pain also often develop mental and emotional struggles like

isolation and depression

.

There are various illnesses and injuries associated with chronic pain. These

causes

include:

● Post surgery pain

● Migraines

● Residual pain from past trauma

● Cancer

● Arthritis

● Nerve damage

● Fibromyalgia

● Endometriosis

● Chronic fatigue syndrome

● Interstitial cystitis

● Inflammatory bowel disease

● Temporomandibular joint dysfunction (TMJ)

● Vulvodynia

Chronic Pain and Prescription Drugs

Managing chronic pain often involves taking medication. While most of these medications are safe to use under the supervision of a doctor, there is a risk for developing a dependence and addiction, especially with opiates such as OxyContin (generic name oxycodone), which is 50 percent more powerful than morphine. A

pain pill addiction

develops when a person takes the medication in a way that is not prescribed. Other signs of a pain pill addiction include drinking or doing illicit drugs while also taking the pills. Those addicted to painkillers become physically dependent on them.

Signs someone may be addicted include:

● Use of medication when no pain is apparent

● Loss of control over use of painkillers

● Increased tolerance

● Withdrawal symptoms when not in use

● Social issues and withdrawal

●

Doctor shopping

● Obtaining medication through illegal sources

● Extreme behavioral changes

● Nodding off

● Secrecy and manipulation

● Financial, school, or work problems

● Mood swings

Managing Chronic Pain

When it comes to managing chronic pain, you can't expect to just pop a pill to make everything better. Much of chronic pain management requires lifestyle changes and support from your friends, family, and medical network. There are also several

alternative treatments

for chronic pain including New Age medical practices like acupuncture and herbal supplements. Finding the best way to treat your chronic pain is very personal -- what works for others may not work for you. However, there are a few key things doctors all agree on when it comes to managing chronic pain.

Stress Management

Stress is a major trigger when it comes to chronic pain flare ups. Learning how to manage your stress levels is a great way to prevent pain and anticipate its return. Some of the best ways to prevent stress is daily maintenance including eating healthy meals, regular physical activity and plenty of sleep. However, it also helps to have activities to turn to when stress becomes uncontrollable. Yoga, meditation, and exercise are all great ways to promote a positive mindset and separate oneself from stress.

Positive Affirmations

A positive mindset can do wonders. Giving yourself regular affirmations can boost self-esteem and help with the difficulties that often accompany chronic pain such as depression and anxiety. Instead of creating a habit of negative thinking and self-doubt, remind yourself that you have power in this situation and you can overcome the limitations set by your chronic pain condition.

Chronic Pain Support

When it comes to chronic pain, those who have never experienced it can never truly understand. Finding a support group with people who are in similar situations as you is one way to reduce isolation while surrounding yourself with those who truly understand. You can find a support group through your local community center, house of worship, or even using

online resources

.

Chronic pain makes it difficult to live a fulfilling, normal life. Often those with chronic pain are prescribed medication to help manage, but lifestyle changes and support can holistically treat the issue. Learning stress management, using affirmations, and finding a support system that understands the difficulties that come with chronic pain can help beyond simply taking a pill to manage chronic pain.

Welcome New fibrovoice:
Kimberly Hayes


Kimberly Hayes enjoys writing about health and wellness and created PublicHealthAlert.info to help keep the public informed about the latest developments in popular health issues and concerns. In addition to studying to become a crisis intervention counselor, Kimberly is hard at work on her new book, which discusses the ins and outs of alternative addiction treatments.

---

Fibro-fog is a state of mental "cloudiness" experienced by those with FMS. It makes simple tasks like phone calls, writing a check or paying a bill, even following a grocery list difficult, if not impossible. Researchers are continually finding specific, physiological causes and proof of Fibro Fog. In simple terms, lack of sleep in general, lack of sleep that is actually restorative, and dealing with increased pain are a few of the most basic and obvious contributing factors. It is important to note that this fog is NOT drug-related or induced. It is not because of over medicating—it is the body's response to having FMS.
Dealing with Fibro Fog is an intricate part of LIVING a fibroLIFE©. It occurs so often and intrudes upon so many basic, important functions, that many of us find it to be the most debilitating aspect of having FMS. In my case, there was no way I could safely do my job. In fact, even if I could do the job, many days I would not be able to safely drive to a job! Even though I no longer work, just LIVING requires me to go both through and around the fog.

Through vs. Around
While I try to avoid them, there are times that I have no choice but muddle as best I can through the fog. Some business, events, occasions, etc. simple cannot be rescheduled because I am mentally foggy. I used to find these times so embarrassing that I would often go into a Fibro Flare. (Experience an exacerbation of pain and fatigue, and thus more fog…) Over time, I have become less self-conscience about not being able to find words to finish sentences in front of others and other aspects of being "foggy". In fact, I often use such instances as an opportunity to explain FMS to others. I also use humor to lighten the awkward moments. I have simply come to the point that going into a flare over what others think is just something I am not willing to do.

That said, I much prefer when I can go around the fog. Dealing with business issues, phone calls, important questions, etc. is much easier when I have the flexibility to do so when my mind is at its sharpest and clearest. This requires some purposeful thinking and self-discipline, however.
Usually, I am clearest in the mornings. I am also a bit of a neat-freak however. My natural inclination is to make the bed, clean up after Hubby's and the furry kids' breakfast, start laundry, etc. Then I want to get my shower, do my hair, and "look and feel the part" before I deal with business issues or the outside world. Even handling business over the phone or online, I am more confident, have more self-esteem, and feel "more like myself" when I do this. However, it simply is not the best use of my energy and non-foggy time!

Most of the time, if I take the time to tidy up the house, I have to rest before I can make myself "look and feel the part". By the time I "look and feel the part", I must rest again and my non-foggy, clear-headed window has long since passed. To best go around the fog, I have to compromise what I want to do and when I want to do it. I no longer allow myself to do things that do not require mental clarity when I am able to think!

Cleaning the mud up when the furry children have been going in and out after a rain is what I am most inclined to do, however, that task does not require me to be mentally sharp. I can fold laundry, empty the dishwasher, and make the bed "through the fog". Getting around foggy times requires me to be very flexible about some things that are very much hard-wired into my being!

If I want to write a blog post, I catch a non-foggy time, stop whatever I am doing, and write it right then. Often, I skip my morning walk, which I very much need to do, but that is just the trade-off I have to make. It is not easy to choose between being more physically fit and looking better and being mentally productive in a way that helps my self-esteem! Regardless, LIVING a fibroLIFE© requires me to do just that on a regular basis. I cannot do both! (Some days, I cannot do either!)

I try to keep bills and other business that I must do readily available. When I have a time of mental clarity, I stop whatever I am doing or change course from what I had wanted to do. Instead, I go to my prioritized "to-do" piles. I handle the one that is most time sensitive or most important first. Occasionally, I may even be able to get through the next one or two before the fog starts moving in!

This may all sound very basic—and it is—but it is also very complicated! Our natural inclinations create the environment we function best in. I feel very stressed if the floors are messy, the bed is not made, etc. I do not feel good about myself or confident—in fact, I get very stressed over spending half the day in my PJ's, no make-up, and still have bed-hair! The problem is, stress causes Fibro Fog too! So not only do I have to purposefully choose to go against my normal inclinations and choose to do things that require me not to be foggy whenever I just happen to not be foggy, but the things I have to put off to do this have to not stress me and cause me to become foggy! This just makes me want to shout, "Now tell me again how lucky I am to not have to go to work—to get to stay home all day and just do whatever I feel like doing!"

Planning my day and implementing it according to said plan is just not doable, ever. Flexibility, stress-management, and self-discipline are essential in spite of severe pain, fatigue, and Fibro Fog. LIVING a fibroLIFE© that is productive on even the most basic of levels is very challenging! Choosing when and how to go through the fog and planning ways to go around the fog are a part of daily LIVING my fibroLIFE©.

Powered by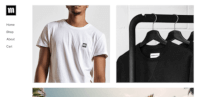 Create your own unique website with customizable templates.