---
---

​Judith is someone that was suggested to me on LinkedIn. When I put out a "distress call" asking for a bit of help because I was feeling behind and overwhelmed, this kind lady, across the ocean, on another continent, stepped up! Thanks to her kindness, fibroLIFE now has some original memes. More importantly, I do not feel so stressed and alone.

I have a lot of online connections. Many of them I have been connected with for years. Some, I even know personally. I know everyone is busy and most of my circle is dealing with their own chronic illness, trying to keep their own online work up-to-date, etc. I really did not expect any of them to stop what they were doing to help me. I was really just looking for someone who wanted to be involved but had not found a way yet.

Judith is very busy in her own right, so I certainly did not expect the time or help from her. The fact that she did however speaks volumes about who she is. She is not just a picture with some impressive words below it. She is not just a VOICE. She is one of that rare breed that puts action behind the words.

​Thank you Judith!

~Meshea Crysup, Founder of fibroLIFE
​
---
​I am from Australia. Also, I am a Chronic Illness, Migraine, Fibromyalgia and Arthritis Advocate.
I am a volunteer with the International Foundation for Autoimmune Arthritis and Associated Diseases. I am a #CureArthritis Crew Member for the Arthritis National Research Foundation, an International Pain Foundation Chronic Pain Delegate, and an Arthritis Ambassador for The Blue Ribbon Project.
I love to make Graphics and enjoy Photography as a favorite hobby. Dolphins are my favorite Marine Animal. There's just something so Magical about them and I find them really calming. I would love to swim with them one day.
Technology comes easy to me and have always loved the next new gadget or device to become available. People come to me when they can't figure out an issue. Yes, that's right: come to Judy and she will sort it out for you.
I have my own United Advocacy page where at anytime I am happy to share people's illness related blogs or graphics in the hopes of helping a wider community because I believe together we can all make a difference and sharing is caring of course.
You can find my page here
http://facebook.com/unitedadvocacy
I am also on:
​
Pinterest at
http://pintrest.com/unitedadvocacy
Twitter at
http://twitter.com/unitedadvocacy
LinkedIn at
http://linkedin.com/in/judith-flanagan-unitedadvocacyaust-3988a353
Tumblr at
http://unitedadvocacyaustralia.tumblr.com
and
Instagram at
http://Instagram.com/unitedadvocacyaustralia
---
Powered by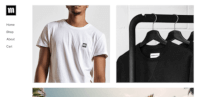 Create your own unique website with customizable templates.