While he is not your typical fibroVOICE, author and, I am proud to say, my friend, Ray Davis is a VOICE I trust in my fibroLIFE and I am confident you can as well!
​ ~ Meshea Crysup, Founder of fibroLIFE
---
​
Hello. I'm Ray Davis, founder of The Affirmation Spot. Welcome! I've been writing, recording, and using affirmations for more than 25 years. The Affirmation Spot is the largest online library of downloadable MP3 affirmations and meditations, as well as hundreds and hundreds of written affirmations.
---
---
---
As my followers know, I strive to LIVE my fibroLIFE "on purpose", LIVING rather than existing, and CHOOSING rather than merely accepting. Thankfully I was born an eternal optimist, but even I need help fighting negative thoughts. I am convinced that Affirmations are an important tool everyone can benefit from, but especially those of us LIVING a fibroLIFE. ~Meshea Crysup, Founder of fibroLIFE
Powered by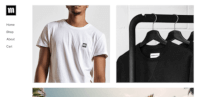 Create your own unique website with customizable templates.