It is my belief that while there is an abundance of good information and resources available, the need for simple tools that do not overwhelm those already overwhelmed by FMS is very great.

I also believe we need to make it easier for healthcare providers and support therapies and staff to understand the basics of FMS management. For both those with FMS and Professionals, I call this fibroBASICS©.

My goal is to create a standardized program, level-appropriate, for everyone from those with FMS to those who treat/manage FMS.
​
I believe there are many people--
fibroVOICES
©
--already out there doing a great job. I would like for us to form a team--our fibroVOICES
©
joined into one fibroVOICE
©
to be more impactful.

​Anyone interested in more information or joining this team, please contact me at
meshea@mesheacrysup.com
Powered by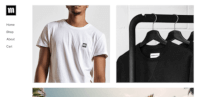 Create your own unique website with customizable templates.