Why "MesheaCrysup.com" ?


I am sure each of us in life has a calling...a purpose...and I for one do not believe it is meant to be difficult to figure out! Essentially, whatever you are good at, whatever you are knowledgeable about, whatever you are passionate about, and whatever you have experienced in life...therein lies one's calling! For some people, this covers only a few things, so it is a bit more obvious to them, perhaps, than it is for those who could develop a more extensive list from the above criteria. Usually, however, if one gives it some thought, there will be a common thread that connects them all...so start there!In my life, the list is fairly extensive...because I have always been determined to LIVE as much as I possibly can in whatever time I have in this life! So what is the commonality of it all? I am passionate about LIVING! I know, most people are, however, I have had to LEARN to LIVE in spite of having Fibromyalgia (FMS). Couple that with my past experiences, career, and education, and what I have found is this:I have practical and academic knowledge that can benefit others...those with and without FMS... and I am happiest when I am sharing my knowledge through writing and public speaking.Over the past two decades, I have done just that through my work, then through social media, and eventually through an organization I founded, fibroLIFE. Having FMS, running fibroLIFE required a co-director, and God sent me a jewel, one Kathy Keeney. That season has passed, however, and she has moved on to her next calling, and I have been left to once again determine how I am to proceed on my own. While a form of fibroLIFE does still exist, I have been uneasy simply re-launching a re-hashed version of it. It has not felt right...like it was what I was supposed to do...but I have no doubt that the time has come to resume my passion. Since I am now out on my own and what I have to share is based upon my own life experiences, and I do not believe one's calling is supposed to be difficult to determine, I decided to just go with
MesheaCrysup.com
---
Powered by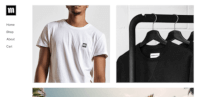 Create your own unique website with customizable templates.